Mona and the Witch's Hat
Hello one and all,
First, thank you so much for playing my games. It means so much to me that you all are so excited to play the game and share it with friends. You all have my deepest and sincere gratitude, and I cannot thank you enough. Regretfully, due to recent events, I have reached a point where I must kindly, and humbly, ask for your help.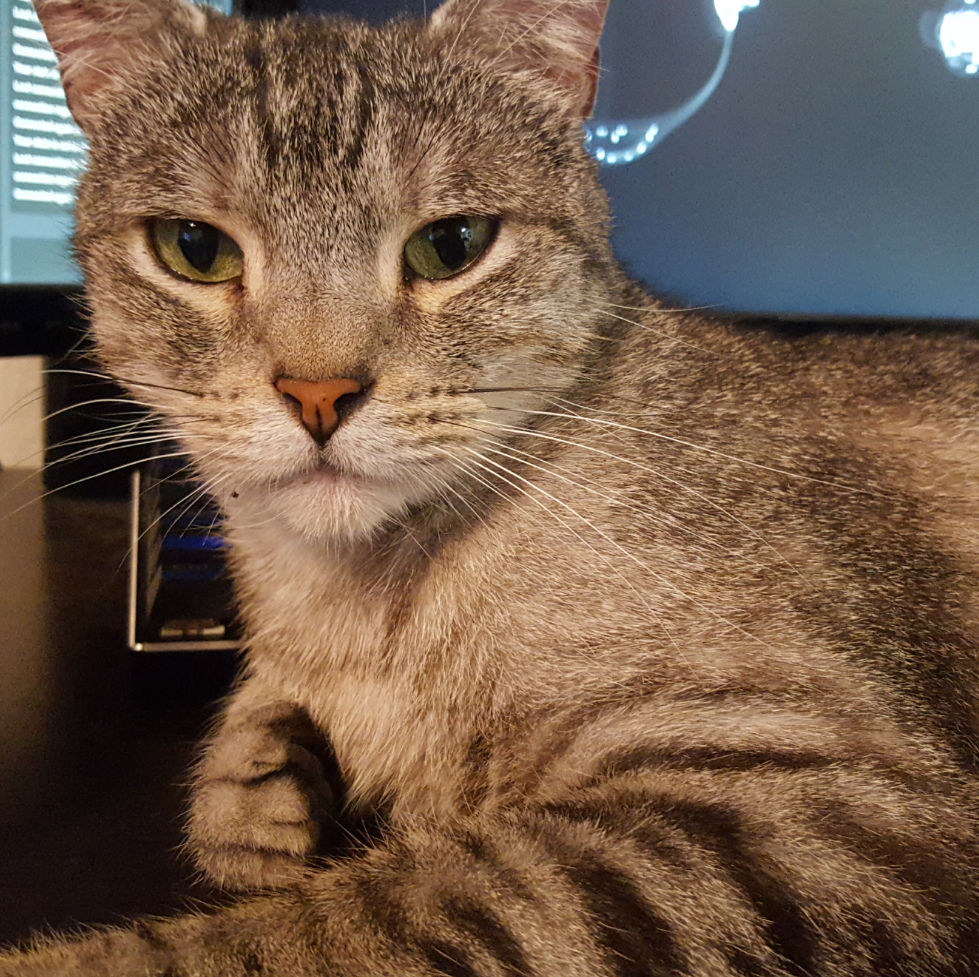 My cat is named Mochi. He's a grey tabby cat who has been with me since March of 2018, and has helped me get through the lowest parts of my life and, most recently, has helped me through the emotional turmoil of the current global pandemic. He's the sweetest cat you'll ever meet; he will greet you with a headbutt and ask nothing more from you than a warm lap to sleep on. I couldn't possibly ask for a better friend to help me in my times of need; for all intents and purposes, Mochi has saved my life.
Mochi saved me, and now, in return, it is time for me to save him.
On Friday, I noticed something was wrong with him. He wasn't acting like his usual self. He wasn't eating, didn't want to get in my lap, and was hiding in spots that weren't where he would normally go. I took him to the emergency clinic, who initially diagnosed him with a herniated disk. This was causing him a lot of pain, but also caused him to lose feeling in his tail, stumble in his back legs, and lose the ability to control his bladder and colon. The suggestion was to keep a close eye on him, administer the prescribed pain medications and antibiotics, avoid any strenuous activity, and then to call back if anything changed.
I took Mochi to a veterinary specialist an hour away from home for emergency care at around 3:00 AM after his condition worsened. I left him in the care of the specialists, and slept in the car until the following morning. I then received a call stating that Mochi's MRI revealed that the herniated disk was possibly due to a neurological disease.
Today, I have agreed to let Mochi undergo surgery to decompress his spine so he could possibly regain some control of his lower extremities. This surgery isn't guaranteed to completely remedy him, as the vet has expressed concern that cancer and lymphoma is still a possibility after looking through his MRIs and X Rays. There's also a 50/50 chance that this surgery might not even help Mochi at all, and would only potentially delay the inevitable choice of having him put down.
This has put a severe strain on me, not only emotionally and physically, but financially. As you might imagine, these procedures are very expensive. I am currently looking at over $7000 USD in expenses from trying to help Mochi, with more possibly being added on to send tissue samples that will confirm any suspicions of cancer or lymphoma. Worse still, I have already had to pay half of the bill up front. I've already funneled every dime from both my savings and two years worth of vacation savings, received some help from friends and family, and sold off as much of my personal belongings as I could to stay afloat. Despite these efforts, things are still difficult, and I have no choice left but to ask for help.
I'm not one to ask for help unless I truly, absolutely, needed it. Unfortunately the situation has rapidly become dire, and I have no other choice.
If you have enjoyed my games, please consider leaving a donation to help save Mochi. Any amount will help. Whether it's just a couple of cents, or a couple of dollars, every donation is one more glimpse of hope to save Mochi.
Donations made for both Mona and the Witch's Hat and Puppy Chef Academy will assist with Mochi's veterinary funds. Tangentially, purchasing A-Escape VR will also help, as I still receive revenue for sales of the game. Purchasing A-Escape VR will also help the real-world A-Escape business who has been impacted by the effects of the pandemic. Even if you can't donate directly, a few kind words or even the act of sharing these games with friends or family and telling them about the games will help immensely. All links to the games mentioned and more can be found at the end of this post.
Again, no words can fully express my gratitude to each and every one of you who chose to play Mona and the Witch's Hat, Puppy Chef Academy, A-Escape VR, and soon, Pica-Link. I truly, truly can not thank you enough for playing my games, and I sincerely hope that my games have provided for you at least some happiness in a world that desperately needs it.
Thank you again so, so much for taking the time to play my games, and thank you for lending an ear to my call to save Mochi. Please feel free to reach out to me as well if you'd like to send any kind words of support.
Thank you,
- Christopher (A.K.A. "Tom")
Note: For the sake of full transparency, the above message will be posted to the dev log of both Mona and the Witch's Hat and Puppy Chef Academy.
Links to the games mentioned in this post:
Mona and the Witch's Hat (A homebrew game boy game you can play in your browser)
Puppy Chef Academy (A VR cooking game and visual novel)
A-Escape VR (A VR escape room game based on a real-world escape room)
Pica-Link (A relaxing puzzle game you can play in your browser where you connect the dots to create a picture)
UPDATE 10/31/20
First, thank you so much to everyone who donated, shared, and gave words of support through all of this! Mochi is now home, and currently recovering from the surgery. He's very vocal, and had quite a lot to say about his trip!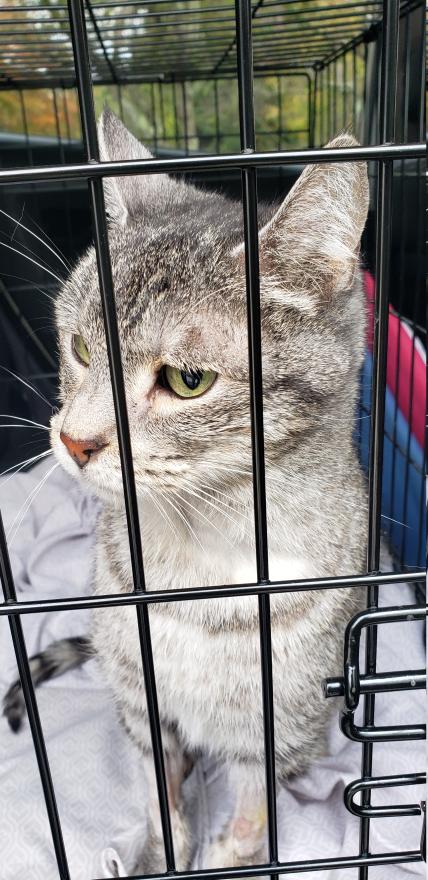 Since the surgery, Mochi has regained some slight usage of his tail. While he isn't able to completely use it, he is now able to twitch the very tip of his tail, and some sensation has come back. Neurological recovery following the surgery is usually a gradual change, according to the vet. It may take weeks to see noticeable improvement. He can urinate on his own, which is great. The vet also reported that he still has no anal tone, but that it would return over time as he recovers similarly to how his tail will.
In the meantime, he's resting and dining on the finest of wet cat foods with plenty of treats between his pills. He's definitely happy to be home again in his favorite lap.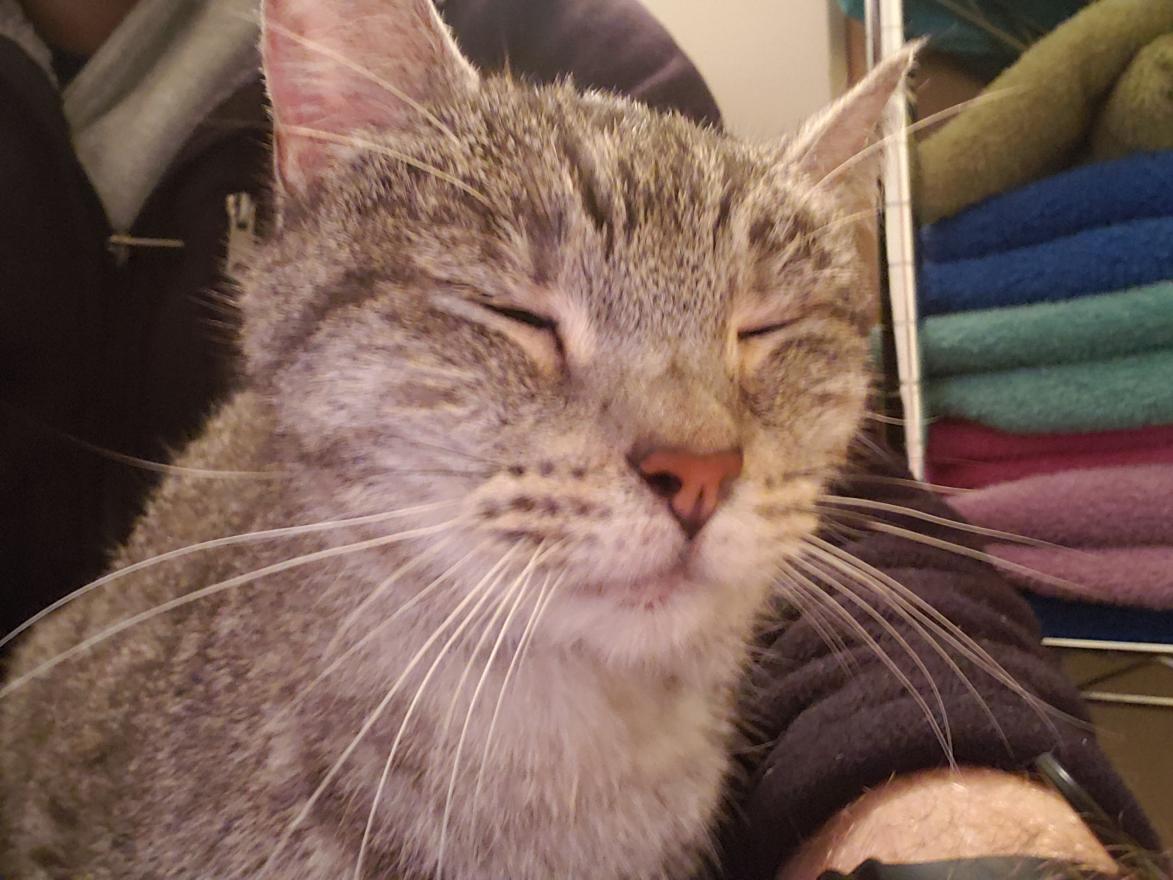 Thank you again so, so much to each and every one of you. Mochi's recovery is going to be a long process, but it'll be just a little bit easier now, thanks to you. I'll be updating this post with Mochi's progress as he recovers.
FINAL UPDATE 12/3/20: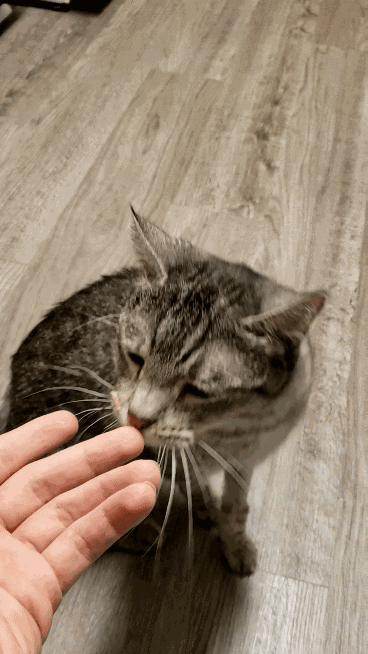 As of today, he's a healthy and happy kitty! He doesn't have full control of his tail yet, but he's still getting better. We still have a long road ahead of us, but after how quickly recovered, I'm sure he's going to be a real champ and pull through it with ease. I've said it over and over, but really, thank you. You all have our sincerest gratitude, in every way, shape, and form possible. Thank you for helping me save Mochi. ❤
Get Mona and the Witch's Hat