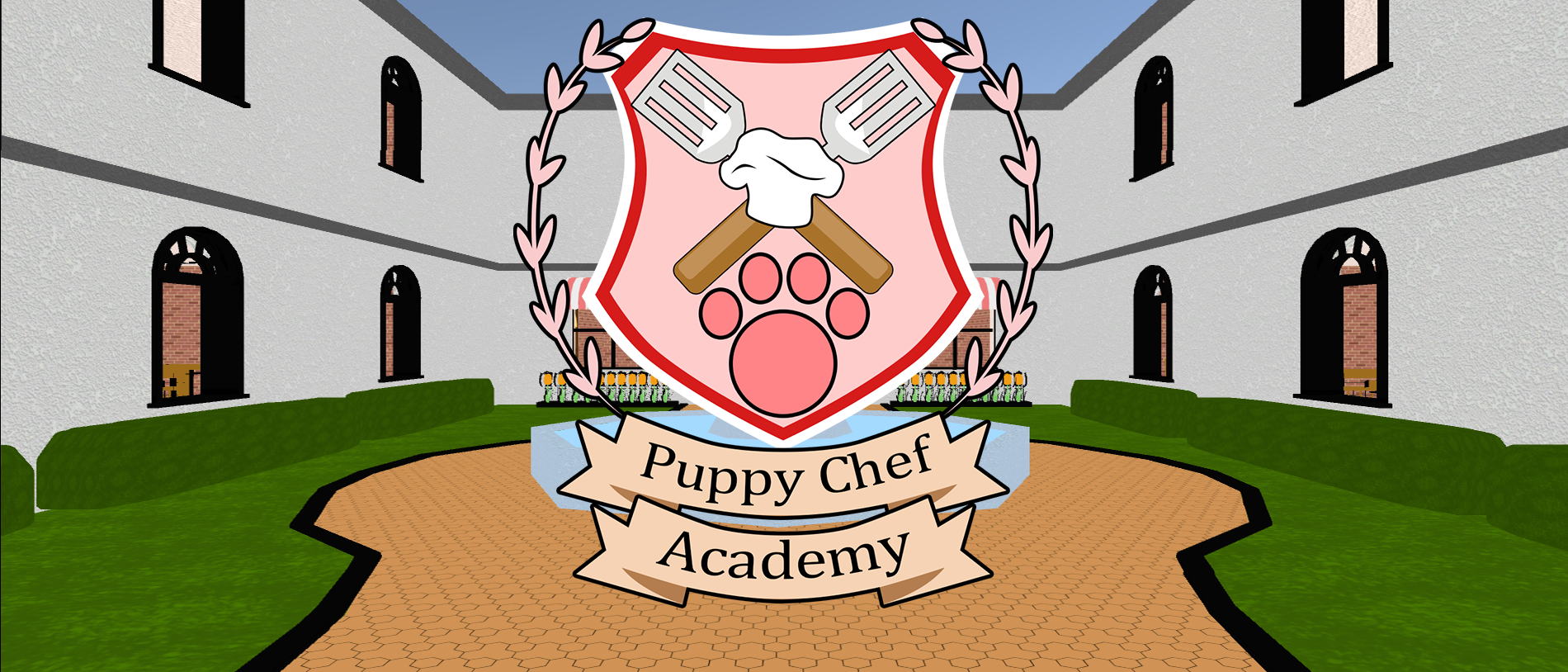 Puppy Chef Academy
Puppy Chef Academy: What happens from here?
---
Hello to all aspiring chefs!
Today I have an announcement for you. I'm writing up a shortened version of what's going on here, but you can find more details from the reddit post here: https://www.reddit.com/r/Vive/comments/76lnli/an_update_for_puppy_chef_academy_w...
First off, thank you to each and every one of you that downloaded the demo, made videos, and told your friends about the game! It truly means a lot to me, I cannot thank you enough.
So, on to the news about the game: Puppy Chef Academy has a website now!
http://www.puppychefacademy.com
But wait, those models look different. What's going on? Well, in order to move on with the project as a commercial product, I can no longer use the old dog models featured in the current build of Puppy Chef Academy. This is to avoid potential copyright infringement suits.
That being said: On October 21st, a new build of the demo will be uploaded to itch.io that will replace the old dog models. The demo build you can download from the website will be the build that will replace the current one on itch.io, so if you want to download and keep the current demo before it's replaced, download it now!
If you really don't like the new models, don't worry, modding support is planned! It may take a while after release, but it's something I would very much like to add to the game.
Oh wait, did I say release? Yep, that's right, I'm now moving the game into a full production cycle! I'll be working on the game and adding new recipes for as long as I can. I can't do it alone though! That's why the game is going to be funded through Patreon.
https://www.patreon.com/PuppyChefAcademy
Check out the tiers; $2 backers not only get access to each episode as they're made, but they also get a Steam key after each season is complete!

If you like the game and would like to help fund it, take a look at the Patreon! Even if you choose not to back it, you can still join the Puppy Chef Academy community via Discord and Reddit! Again, I can't thank you all enough for your support. I look forward to making Puppy Chef Academy a truly awesome VR cooking experience with your help!
Best regards,
- Tom
Website: http://www.puppychefacademy.com
Patreon: https://www.patreon.com/PuppyChefAcademy
Discord: https://discord.gg/tJ6aZdV
Subreddit: http://www.reddit.com/r/puppychefacademy